Michigan football has had its fair share of "tough" times this year. As we head into another college football weekend, I wanted to pass along some pictures leftover from the Michigan-Rutgers game we covered last Saturday night.
One of the "toughest" in the program is Chad Carr, Lloyd Carr's grandson. If you haven't heard his story, Chad was diagnosed with an inoperable brain tumor. Since then, the Michigan football family has rallied around him.
I haven't had a chance to share these photos until now …
Michigan linebacker Jake Ryan has been a huge influence, encouraging his teammates to visit with Chad at the hospital on Thursdays: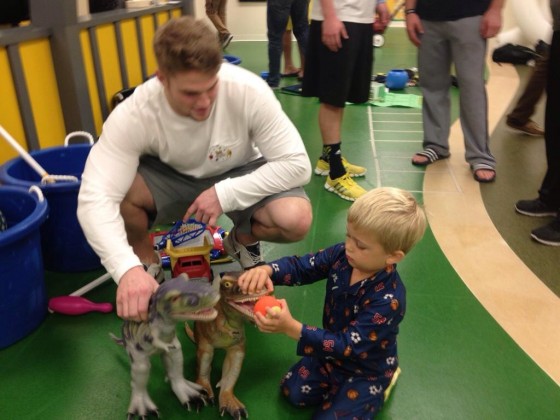 And the orange "#ChadTough" bracelets have become a popular item to wear, not just with current players, but former ones as well.
Charles Woodson …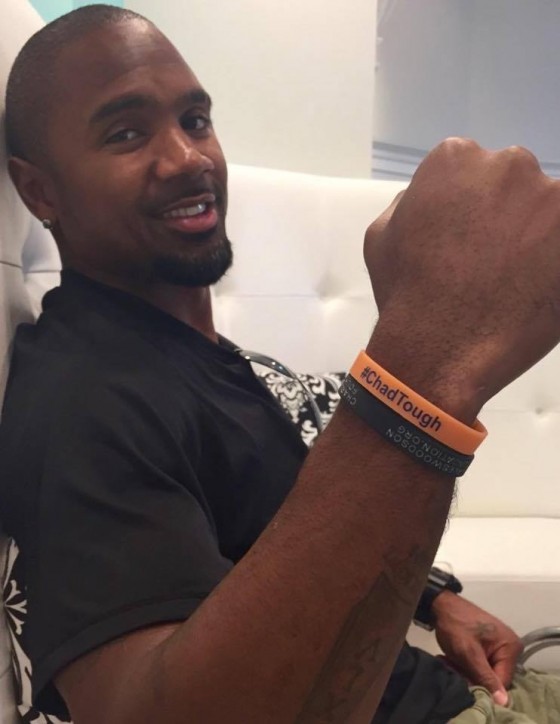 Denard Robinson and Chad Henne …